Complaints
Do you wish to make a complaint ?
1. First, get in touch with your usual contact person
Please get in touch with your usual contact (Sales Advisor or Client Services Team): they are best placed to listen to you and will take all steps necessary to respond to your claim.
You will receive a confirmation of receipt within 10 days of us receiving of your claim, and will be informed if, owing to specific circumstances, the processing time has been extended.
The contact details of your Client Services Team are provided on your Direct Settlement Card.

Important: we remind you that if your complaint requires medical parts to be sent, these must be sent to our medical officer and confidential, for the attention of the medical officer Henner.
Important : nous vous rappelons que si votre réclamation nécessite la transmission de pièces médicales, celles-ci doivent être impérativement adressées sous pli confidentiel à l'attention de notre médecin-conseil, à l'adresse suivante :
Groupe Henner, 14 boulevard du Général Leclerc 92200 Neuilly-sur-Seine.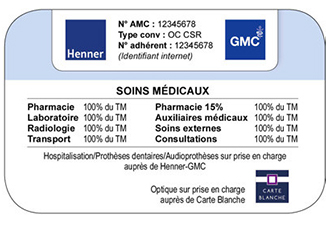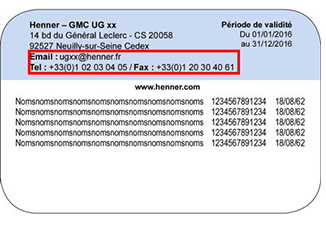 2. Then, contact the Complaints Department
If you are not satisfied with the response given by your usual contact person, you may contact the Complaints Department. They will conduct a second analysis of your claim. To contact them:
If, in your view, the response given by the Henner group's complaints unit is unsatisfactory, you may contact the Complaints Department of your insurer, whose contact details will be provided to you on simple request by the contact person dealing with your complaint.
In any event, a definitive response will be provided within a maximum period of 2 months.
By post :
Groupe Henner
To the attention of the Quality Department
Héron Parc
40, rue de la Vague
59650 Villeneuve d'Ascq
3. As a last resort, you may contact the Ombudsman
If, despite our efforts, no solution has been found, you may contact the appropriate Ombudsman.
Within Delegated Management, the Henner group manages the contracts of several risk carriers (insurance companies, mutual insurance providers, provident institutions).
Please also refer to the general terms and conditions of your contract, which include the contact details and procedures for referring your case to the Ombudsman.
The contact details of the Ombudsman concerned with your contract may also be provided to you on simple request:
By post :
Groupe Henner
To the attention of the Quality Department
Héron Parc
40, rue de la Vague
59650 Villeneuve d'Ascq