What is the connection between the well-being of employees and the company's overall performance ?
In today's environment, companies are more and more aware that their human capital is a key element with regards to their overall performance. It is becoming clear that "employees' well-being" and "companies' economic performance" are interrelated. Many workplace problems which are not limited to retention, absenteeism, high turnover and difficulty to attract the right talent are highly impacted by the lack of commitment to the needs of the employees.
At Henner, over the past few years, we have seen a sharp increase in demand from our corporate clients to organize medical check-ups for their expatriates. Carrying out a health check-up appears to be essential for an employer to demonstrate that he/she has implemented all means to protect the health and safety of its workers.
Henner Medical Director, Dr Bruno JUQUEL in his interview to La Revue RH&M (N°79, October 2020) reiterates that well-being prevention programs are the guarantee of productivity, better commitment, and cost control : 'A prevention program used to its full potential can clearly improve the employees' quality of life while being beneficial to the employer. The workers find these programs useful to preserve their work-life balance, their health and their productivity'. Therefore, how can an employer become a key player regarding the health and well-being of employees?
The World Health Organization (WHO) has determined 3 levels of prevention that may respond to needs in terms of employees' wellbeing.
Primary prevention to raise awareness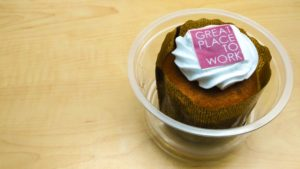 Primary prevention is to provide specific information related to risk factors such as tobacco, alcohol, overweight, being sedentary, nutrition troubles and stress. The purpose of this information, often broadcact via newsletters, web content, on-site conferences, is to improve employees' health and wellness with a wide array of programs. In other words, the goal is to create a feeling of safety, security and health. It will eventually lead to a reduction of absenteeism or to identify the company as the "best place to work".
Henner proposes programs on a range of subjects, including but not limited to nutrition, sleep, stress, work and private life balance, noise, team spirit and bonding, tobacco and alcohol addiction and others.
Primary prevention can avoid the appearance of 30% of diseases says WHO.
Secondary prevention to detect and prevent from getting worse
Secondary prevention is to implement prevention campaigns to ensure early detection of disease. These campaigns include medical check-ups or on-site prevention campaigns to detect early stage of cardiovascular diseases, cancers (breast cancer, skin cancers & colorectal cancers, etc.) and other chronic diseases.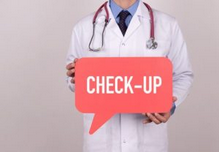 For instance, based on the extensive experience of the Henner physicians, medical check-up protocols include a complete and thorough exploration of frequent risk factors which are adapted to age and gender.
Following the medical check-up, the beneficiary will receive an analysis of their test results. If the beneficiary needs additional information or medical advice, they can contact the Henner Medical department.
On–site prevention campaigns aimed at skin cancer, dental and oral hygiene, vision screening, hearing impairment, cardiovascular risks and vaccination (hepatitis B, Flu). Therefore, on–site prevention campaigns encourage the early detection of diseases resulting in improved diagnoses.
It also allows international companies to communicate positively about the benefits of medical treatment for its employees, with anonymous reporting on the rate of positive screening.
How does a campaign work at Henner ?
• First, Henner identifies the suitable doctor (dermatologists, dentists, osteopaths, GP, nurses),
• Then, Henner manages appointments with a dedicated website and a phone line, and also provides the material. The only requirement for the client is to have a dedicated room.
• Finally, operational report are complied as well as a report on the detection rate.
Tiertiary prevention to reduce the negative impact of an already-established disease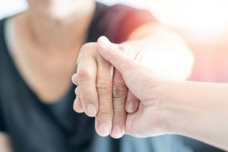 These preventive measures aimed at rehabilitation following a significant illness. At this level, health services workers can work to retrain, re-educate and rehabilitate people who have already developed an impairment or disability. In other words, tertiary prevention aims to soften the impact of an ongoing illness that has lasting effects.
Companies more and more express their wish to provide support to workers who suffer from a heavy, chronic and/or costly pathology during their patient pathway.
This is the goal of Henner's Patient Management service. It offers members personalized support, both medical and administrative, to make sure that employees receive the most suitable care, at the best price.
Reach out to your Henner contact to find out more about our prevention programs.